From our smartphones to the movie theater, human experiences across the globe today are shaped by the media we view and create. Visual media are entwined with culture, art, politics, and entertainment. Understanding these relationships is at the core of Cinema & Media Studies. 
VISIT DEPARTMENT WEBSITE
EDUCATION
Our department offers undergraduate and graduate degree programs in Cinema & Media Studies (CMS) and is the home to the Comparative Literature major for undergraduates. Our students actively engage with contemporary media as critical observers, analysts, researchers, and industry experts. They communicate their findings clearly and persuasively. They interpret and utilize the tools of visual communication to affect and influence the world.
Through courses on media criticism, film history and culture, and contemporary cinema and technology, students who major in CMS investigate how visual media shape our experiences in and perceptions of the world. They apply their analytical skills to hands-on practice including internships and courses in screenwriting. Because visual media literacy is an increasingly critical skill in diverse fields, many students pair this major with a degree in STEM, the social sciences, or a pre-professional field. Graduates bring a valued perspective and insights to organizations in a wide range of fields spanning media, technology, arts and culture, education, entertainment, and more.
The undergraduate major in Comparative Literature trains students in the critical analysis of texts. It explores how the rhetorical and aesthetic features of those texts respond to and shape social values, attitudes and beliefs. The major explores the relationships among different cultures and between literature and other fields of knowledge, such as art history, philosophy, religion and political thought. This broad latitude maximizes students' opportunities to design their own courses of study. Graduates pursue careers in a variety of fields such as marketing, publishing, law, technology, public relations and the arts.
Students
Autumn 2021
140 Cinema and Media Studies majors
12 Comparative Literature majors
31 Graduate students
Degrees Awarded
Spring 2021
47 Bachelor of Arts degrees
1 Master of Arts degree
Major Undergraduate Awards
Since 2015
1 Fulbright U.S. Student Scholar
1 College of Arts & Sciences Dean's Medalist in the Humanities
Major Graduate Awards
1 Soden-Trueblood Endowed Graduate Publishing Fellowship
1 Mellon Fellowship for Reaching New Publics
2 Mellon Fellowships for Public Projects in the Humanities
1 Mellon Fellowship for Dissertation Research in Original Sources
3 Fulbright Fellowships
5 Foreign Language & Area Studies Fellowships
2 Graduate School Presidential Dissertation Awards
1 College of Arts & Sciences Graduate Medal in the Humanities
1 Elizabeth Macfarlane Endowed Scholarship in the Humanities
1 Antoinette Wills Endowed Scholarship in the Humanities
4 Chester Fritz Awards for International Studies
4 Joff Hanauer Graduate Fellowships
5 Simpson Center Society of Scholars Research Fellowships
2 Digital Humanities Summer Fellowships, Simpson Center for the Humanities
1 Robert H. N. Ho Family Foundation China Research Grant
1 Chiang Ching-kuo Foundation Fellowship for Doctoral Dissertation Research
1 Society for Cinema and Media Studies Graduate Student Essay Award
FACULTY
Autumn 2021
Many faculty members have joint appointments in such units as Comparative History of Ideas, English, French & Italian Studies, Near Eastern Languages and Civilization, and Slavic Languages and Literatures.
8 Professors
4 Associate Professors
2 Assistant Professors
19 Adjunct/Affilate Faculty
Faculty Awards & Honors
1 Academy of Motion Picture Arts & Sciences Film Scholar
2 Guggenheim Fellowships
1 Mellon Foundation New Directions Fellowship
1 National Jewish Book Award
1 Annette Kuhn Essay Prize in Cinema & Media Studies
2 Society for Cinema and Media Studies Book Awards
1 National Endowment for the Humanities Fellowship
9 UW Royalty Research Fund Awards
14 Simpson Center Grants and Fellowships
1 Osborne Professorship in Cinema & Media Studies
SCHOLARSHIP
Research in our department reflects the diversity of our faculty's and students' areas of expertise and interest. Recent faculty projects and publications have covered such topics as global art cinema, feminist approaches to silent film history, and history of production design in Hollywood. Recent dissertations have included studies of the history of animation in Eastern Europe, queer perspectives in contemporary East Asian cinemas, and transnational heritage films. Our faculty include the editors-in-chief of two international journals: Feminist Media Histories and Journal of Chinese Cinemas.
Recent books published by our faculty (in alphabetical order by author, since 2015) include: José Alaniz, Uncanny Bodies: Superhero Comics and Disability (Penn State, 2019); Eric Ames, Aguirre, The Wrath of God (BFI, 2016); Mikkel Borch-Jacobsen, Apprendre à philosopher avec Freud (Ellipses, 2018), La vérité sur les médicaments (Pocket, 2018), and Sigmund Freud, L'Hypnose (Éditions L'Iconoclaste, 2015); Anthony Geist, ed. and trans., Poética sin fronteras: Los pasos al norte son peregrinos pasos / Poetics without Borders: Steps North are Pilgrims' Steps (Valparaíso, 2020), ed., Cartographies of Madrid: Contesting Urban Space at the Crossroads of the Global South and the Global North (Vanderbilt, 2019), and trans., The School of Solitude: Collected Poems by Luis Hernández (Swan Isle, 2015); Sudhir Mahadevan, A Very Old Machine: The Many Origins of the Cinema in India, 1840-1930, Indian ed. (Permanent Black, 2018); Naomi Sokoloff, ed., Since 1948: Israeli Literature in the Making (SUNY, 2020) and ed., What We Talk About When We Talk About Hebrew (Washington, 2018); James Tweedie, Moving Pictures, Still Lives: Film, New Media, and the Late Twentieth Century (Oxford, 2018); and Shawn Wong, ed., Aiiieeee! An Anthology of Asian American Writers, third edition (Washington, 2019).
Areas of Scholarship
Cinema and Media Studies
Feminist Film History and Theory
History of Technology
Race and Media
Television Studies
Visual Culture
World Literature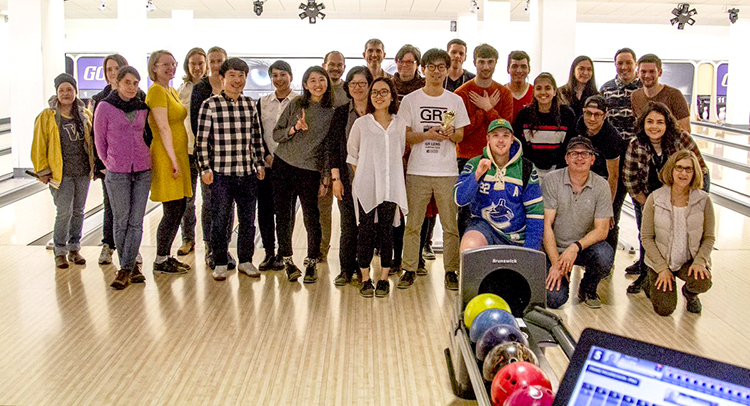 OUTREACH
Our faculty and graduate students have worked with the Simpson Center for the Humanities on public scholarship initiatives by teaching publicly engaged graduate seminars and by connecting with teachers in high schools and community colleges across Seattle. We have co-sponsored local festivals of Asian American, Jewish, Latin American, South Asian, and Queer cinemas. We have also collaborated in various ways with the UW Film Club, First Year Programs, the LUX Film Production Club, the Northwest Film Forum, the Red Badge Project, and the Seattle International Film Festival. Expanding our outreach efforts to include more diverse communities is a top priority.
CONTACT
Department of Cinema & Media Studies
Box 354338
University of Washington
Seattle, WA 98195-4338
Phone: (206) 543-7542
Email: cinema@uw.edu
Website: cinema.washington.edu
last update: October 2021