The University has been teaching Spanish to the citizens of Washington state since 1895. Changing demographics nationally and locally lend a new urgency to our mission to study the language, literatures, and cultures of Spain, Latin America, and the diverse Spanish-speaking communities of the United States. In Portuguese, the department offers high-quality programming in both language and culture, with an emphasis on interdisciplinarity.
VISIT DEPARTMENT WEBSITE
EDUCATION
Spanish and Portuguese Studies (SPS) offers a Bachelor of Arts in Spanish and MA and PhD degrees in Hispanic Studies. Students may also elect to complete a minor in both Spanish and Portuguese Language and Luso-Brazilian Studies, the latter administered through the Jackson School of International Studies.
Undergraduate majors expand and refine their language skills while engaging in the study of literature written in Spanish, as well as Hispanic cultural studies and linguistics. The BA prepares graduates for advanced degrees in education and doctoral programs, as well as careers in business, law, and medicine. Many of our students are double majors, a reflection of the growing importance of Spanish both locally and nationally.
Our rigorous MA program attracts students from Latin America, Spain and the U.S. Recruiting from the same pool of applicants, our PhD features a unique emphasis on public humanities and is the first program in the country to do so. Through a new collaboration with the College of Education, our department also trains a growing number of Spanish teachers in Washington state.
Students may select from an impressive array of faculty-led study abroad opportunities, with programs currently offered in Cádiz and León (Spain), Oaxaca (Mexico), and Quito (Ecuador). These popular programs typically feature home stays with host families, field trips, and opportunities for internships.
The department also provides a variety of service-learning opportunities that facilitate student engagement with local communities. Through the department's service-learning program, students undertake meaningful collaborations with local Spanish-speaking communities in Seattle and, in the process, deepen their cultural understanding and sharpen their linguistic skills.
An area of significant growth in recent years has been our program for heritage learners, which offers courses specifically tailored to students from Washington state's large Spanish-speaking community. The department also houses the Center for Heritage Learning, which provides support for UW students and engages in outreach to the broader community.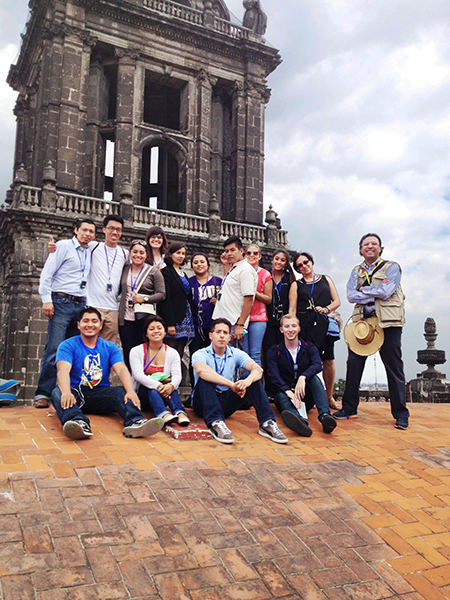 Students
Summer 2020 - Spring 2021
83 Undergraduate majors
123 Undergraduate minors
10 Graduate students
Degrees Awarded
Summer 2020 - Spring 2021
35 Bachelor degrees
3 Master of Arts degrees
1 PhD degree
Student Awards
Summer 2020 - Spring 2021
FACULTY
September 2021
3 Professors
2 Teaching Professors
3 Associate Professors
5 Associate Teaching Professors
4 Assistant Professors
5 Emeritus Faculty
Faculty Awards & Honors
1 American Book Award
2 Fulbright Awards
3 National Endowment for the Humanities grants
5 UW Royalty Research Fund awards
4 Simpson Center Society of Scholars fellowships
RESEARCH
The department's scholarly pursuits are broad and varied, ranging over the literature, culture, and linguistic profiles of 20 Spanish-speaking countries as well as Portugal and Brazil. We have formed intellectual partnerships across campus, and most of our faculty work closely with colleagues in Cinema and Media Studies, Latin American and Caribbean Studies, Jewish Studies, and European Studies, as well as with the Simpson Center of the Humanities.
Areas of Research & Scholarship
Applied Linguistics
Art and Literature of the Spanish Civil War
Colonial Latin American Literature
Contemporary Latin American Literacy and Cultural Studies
Food and Culture
Hispanic Cultural Studies
Literature and Culture of Spanish Early Modern Period
Medieval Spanish Literature & Oral Hispanic Balladry
Mexican Literature
Second Language Acquisition
Spanish and Latin American Film
Spanish Heritage Language Education
Spanish Linguistics
Spanish, Mexican, and Chicano Film Studies
Twentieth-century Latin American Poetry
Twentieth-century Spanish Poetry
OUTREACH
Spanish and Portuguese Studies considers relationships with its communities— university, local, and statewide, including the Hispanic, Brazilian, Native Latin American, Afro-Latin American, and Sephardic Jewish communities—a vital part of its mission. Outreach activities include readings by distinguished Spanish, Latin American, and U.S. Latino authors; lectures by recognized scholars; workshops for K-12 teachers; film series; conferences and symposia; music and dance performances; and servicelearning courses that send students into the community as volunteers.
We work closely with community organizations such as Seattle Arts and Lectures, the Universidad Nacional Autónoma de México (UNAM) Center for Mexican Studies at UW, Casa Latina, Centro de la Raza, Entre Hermanos, Puentes, Consulado de México, Immigrant Families Advocacy Project (IFAP), Latino Community Fund of Washington, and St. Vincent de Paul.
CONTACT
Department of Spanish & Portuguese Studies
Box 354360
University of Washington
Seattle, WA 98195
(206) 543-2020
spanport.washington.edu
last update: February 2022